American Airlines Flight Attendant Dies of COVID-19, Co-workers Anxious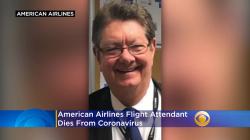 An American Airlines flight attendant died on Monday from complications to COVID-19, the airline confirmed Fridaycomplications to COVID-19, the Airline confirmed on Friday.

"Paul Frishkorn, who was based in Philadelphia and had been working as a flight attendant since 1997, is the first American Airlines employee to die from COVID-19, his union, the Association of Professional Flight Attendants, said in a statement on Friday," writes BuzzFeedNews.com.

"Over the years he built a reputation as a consummate professional who was honored as one of American's Flight Service Champions twice for his excellent service to our customers," American Airlines said in a statement.

"It is with great sadness that we are letting you know that Paul Frishkorn, a longtime member of the American Airlines family, passed away this week after testing positive for the coronavirus (COVID-19). Paul was 65 years old and the first American team member to lose his life after contracting the illness," wrote a statement by the the Association of Professional Flight Attendants.

"Friends, coworkers, and fellow flight attendants have been posting tributes to Frishkorn on Facebook, sharing their memories and grief over losing someone who was so dedicated to his job and passionate about helping others. They described him as a helpful and kind person who 'helped thousands of flight attendants during his years at [US Airways] and later American,'" writes BuzzFeedNews.

"He was amazing, and totally selfless, and just a ... good soldier who never asked for any recognition, other than to make sure people were taken care of," Sara Nelson, president of the Association of Flight Attendants, told CNN in a phone interview, her voice breaking with emotion.

"Fellow AA flight attendant Tracy Sears, told CNN that Frishkorn had a larger-than-life personality, and loved to laugh. He was also a figure skating fan," writes out reporter Muri Assunção in the New York Daily News.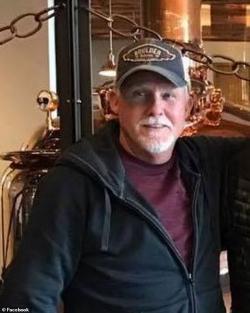 "Frishkorn, 65, was described as a tireless advocate for the flight attendant corps who was spending time in the Philadelphia crew room '"answering questions and assisting our members through this difficult time' before he fell ill," writes USA Today.

"Paul is the first of our colleagues to lose his life as a result of this deadly virus. We are deeply saddened and are reminded that no precaution is too much to take during this horrible time," reads a statement from Lori Bassani, president of the Association of Professional Flight Attendants.

"When this hits one of your own, it sheds a whole new light on the coronavirus," Bassani told USA Today. "This does spread more fear among our ranks. This is a killer virus, unlike any we have experienced."

American Airlines announced Tuesday it is implementing new safety measures that begin Friday and last through April 3. These include offering "limited" food and beverage options to further provide for social distancing and minimal contact between flight attendants and customers.

Still, there is much anxiety amongst flight attendants in the industry.

"His death has sparked fears for the 119,000 Americans who work as flight attendants across the country, with several colleagues speaking of their concerns that they are putting their lives at risk taking to the air," writes the Daily Mail.

Another flight attendant, James Rhoades, who is based in North Carolina, told CNN he developed a dry cough while at work for an airline last week. After going home, he had a fever, excruciating headaches and shortness of breath.

Rhoades is 55, with stents in his heart. At home on Wednesday, as he waited for coronavirus test results, he reflected on his recent weeks in the air.

He pointed out that flight attendants have no way to hide from the virus. They share bathrooms with the passengers, sit together on jump seats, and often touch. Even when he found an empty corner in the plane, a passenger came over to ask him something and coughed on him.

"The main purpose of my job is to save people's lives," he told CNN. "And today I'm fighting for mine."

This story is part of our special report titled "COVID-19 And You." Want to read more? Here's the full list.
Comments on Facebook