Will COVID-19 become the new STI? NYC health department guidelines suggest getting "creative with sexual positions and physical barriers," but will gay men listen?
New York is reopening with the second phase of guidelines to limit exposure to COVID-19. But what about a sex club? A members only club called in Soho New Society For Wellness (NSFW) plans on reopening with guidelines even stricter than those by the city.
How does one have sex without having been sheltered in place exclusively with someone? How does one have sex when the virus is potentially passed by the most casual of unmasked contacts?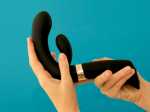 A researcher discovers in the medical history of electricity that vibrators appear alongside galvanic battery belts and quack electrotherapies as one of many quirky "home cures" of the early 20th century.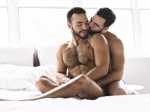 Researchers have found that evidence that cannabis may have a role to play in addressing harms caused by chemsex.
An adult performer apparently attempted suicide after his racist comments led to content-sharing sites cancelling his account and a social media backlash.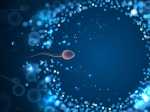 The virus that causes COVID-19 can be found in semen, Chinese researchers report in a small study that doesn't address whether sexual transmission is possible.
For most men, erectile dysfunction isn't a matter of "if" but "when." Fortunately, men's sexual health and wellness brand Giddy has created a product line that rises to the occasion.
With more time at home (whether alone or with a partner), many men are facing the reality that their sexual health needs a boost. Men's Performance Clinic offers a holistic approach that goes far beyond a quick fix.
Disability Awareness Consultant Andrew Gurza discusses his ambitions as well as his desire for (a lot) more sex.