Gay News: The Latest
With the U.S. vaccination drive picking up speed and a third formula on the way, states eager to reopen for business are easing coronavirus restrictions despite warnings from health experts.
UK hairstylist and wig designer Dan W Chapman offers an insider's look at creating sculptural hair for drag queen Joe Black and other drag performers.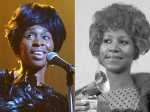 The Tony Awards could bring Cynthia Erivo another Emmy.
Not long after taking the internet by storm thanks to a few sexy Instagram photos, K-pop star Wonho is celebrating his 28th birthday — with another cute pic, of course.
Straight ally and frontman for the band Imagine Dragons Dan Reynolds has donated his childhood home in Las Vegas to an organization that supports LGBTQ youth.
In the LOL department are a pair of tests that gym bros are taking because, well, they are.
Out interior designer Jonathan Rachman chats with EDGE about his compelling new memoir, "The Garlic Peanut Story," and his sought-after design philosophy that will work with any budget.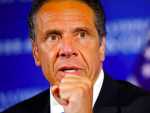 Andrew Cuomo had been slated to headline this year's gala by the LGBT Bar of New York, but the group scratched him in the wake of allegations that Cuomo had acted in appropriately toward a female former staffer.
The 71st edition of the Berlin Film Festival begins (virtually) for the press this week, with a proper in-person event this summer. EDGE contributor C.J. Prince breaks down the 10 most exciting films playing at this staggered edition of the festival.
Former President of the United States Donald Trump, a headliner at this year's CPAC, gave his first speech since leaving the White House. He took the opportunity to mention transgender athletes.
A number of celebrities have put their names to a letter expressing concern and support following the closure of an LGBTQ community center in Ghana last week
The re-issue of the classic British Farce from 1954.
The House passed a $1.9 trillion pandemic relief package early Saturday, 219-212, that includes $1,400 checks for most Americans and billions of dollars for schools, state and local governments and businesses.
U.S. health advisers endorsed a one-dose COVID-19 vaccine from Johnson & Johnson on Friday, putting the nation on the cusp of adding an easier-to-use option to fight the pandemic.
Manhattan District Attorney Cyrus R. Vance Jr. fought for a year and a half to get access to former President Donald Trump's tax records.
Among luxury SUVs, the Cadillac Escalade has long made no apologies about being big and brash. Now Cadillac has redesigned the Escalade for 2021 with a new look and an infusion of new technology features.
Sick of the same old, same old pandemic dining? Seattle says: Game on. For a limited time, foodies can score a socially distanced, outdoor meal at the home of the city's NFL team, the Seahawks.

Shifting to an age-based priority system has frustrated people with health conditions such as cancer or diabetes who thought they would be next in line.
Across the Lone Star State are pockets of early American history, untouched nature and trademark gastronomy. But few cities in Texas kick up so many of those enticing experiences in one compact destination as Plano.
Virgil's Sea Room, a queer bar that opened in 2013 in the Mission District of San Francisco, is permanently closing.