Search Results
Whether you're planning to bar-hop in chaps, take in a hilarious drag show, or saunter through spacious museums, we've got a diverse array of arts and nightlife events to choose from.
After receiving glowing reviews for her performance as Liza Minnelli in Netflix's "Halston," Krysta Rodriguez heads to Provincetown this weekend for a pair of concerts. She spoke to EDGE about Liza & returning to performing again.
Millions of people have found solace during the pandemic in cuddling a dog or cat. For a few, comfort comes in other forms — those of a horse or a pig, perhaps a possum-like sugar glider or even a tarantula.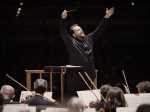 As the culmination of the Boston Symphony Orchestra's 2021-22 season-opening weekend, the orchestra presents a special BSO/Boston Pops community concert under the direction of Andris Nelsons, Thomas Wilkins, John Williams, and Keith Lockhart.
Sarah Jessica Parker explains why she's been quiet about reacting to the recent passing of fellow "Sex and the City" star Willie Garson.
Out hip-hop artist Lil Nas X may have a new hit on his hands with a rendition of "Jolene," a 1973 single by Dolly Parton that is something of a signature song for the longtime LGBTQ+ ally.
Ben Platt is getting considerable grief for taking the lead in "Dear Evan Hansen" where he plays the high school student he played on stage while in his late 20s. But other actors went from stage to screen with success.
Broadway is in need of a boost these days so it has smartly called on one of its most beloved, award-winning stage veterans for help — Audra McDonald.
A married couple in Denver turned out to be matches for an organ transplant as well as soul mates: "It just feels like it was meant to be."
On the first episode of "Survivor" Season 41, host Jeff Probst asked the 18 new castaways if there should be a change to his iconic catchphrase "Come on in, guys!" due to its gendered language.