Search Results
Despite the fact that HIV is now a treatable medical condition, the majority of U.S. states still have laws on the books that criminalize exposing other people to HIV.
The treacly film adaptation of the Broadway musical features a good cast and some good songs, but it's plagued by a problematic premise, manipulative writing, queerphobia, and ableism.
Ben Platt is getting considerable grief for taking the lead in "Dear Evan Hansen" where he plays the high school student he played on stage while in his late 20s. But other actors went from stage to screen with success.
Roscoe's Tavern held a RuPaul's Drag Race UK season three premiere viewing party. Hosts Naysha Lopez and Batty Davis kept the laughs coming with special guests Monet X Change, Adore Delano and Carson Kressley.
Before Garson played Parker's best friend in Sex and the City," the two had a real-life friendship for more than 30 years.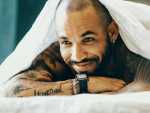 CBN and CBG are among hemp's lesser-known cannabinoids now gaining traction. If you know what to look for, their benefits can be a valuable addition to your daily wellness routine.
Billy Eichner's upcoming film "Bros" is set to make history, as it features an all-LGBTQ principal cast and will give LGBTQ representation a giant leap forward.
It's time for another round up of the funniest tweets from Gay Twitter. This week, people couldn't hold back tweeting about the Emmys, "Dear Evan Hansen," and much more!
Harry Jowsey didn't think hooking up with transgender YouTube star Nikita Dragun would be a big deal.
Despite a barrage of articles and social media posts supporting this year's Bi Visibility Day earlier this week, the struggle for validation and understanding continues