Search Results
Scary, but purposeful, this blend of horror and social commentary is a tremendous debut for both director and cast.
"Bill & Ted Face the Music" is so silly, corny, fun, and enjoyable that it perfectly matches the tone of the first two films. Fans should be immensely pleased.
A private chef and nutritional consultant tackles the great potato debate. And it's not "po-tae-to po-tah-to."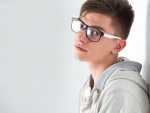 From HIV testing to mental health services to LGTBQ youth having what they need to thrive, the COVID-19 pandemic may be having more serious effects on sexual minorities than on heterosexuals and cisgender people.
It was simply a joy to watch the musicians perform together in the first concerts of this re-imagined fall season after a six-month shutdown.
A transgender woman and her partner say they think it was a bullet that shattered one of their windows. It's the latest in a string of attacks on their home and property.
On Wednesday, Hayley Williams, lead singer of rock band Paramore, addressed homophobic comments allegedly made by a former guitarist on social media.
On Wednesday, a Harry Styles superfan went viral because of a picture of the pop star feeding her fish... while she wasn't home.
Parliament House, a popular gay nightclub and resort in Orlando, announced it is closing its current location next month and will reopen in a new location soon.
Democratic presidential candidate Joe Biden says if he prevails in the upcoming election, he will dedicate himself to passing the long-sought Equality Act within his first 100 days in the Oval Office.