Art in Unusual Places; Weird & Wonderful Venues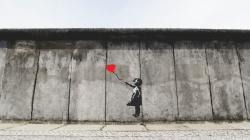 There's no greater pleasure than getting lost in a beautifully-curated art museum. Whether it's set in the opulent surroundings of the National Gallery or a gritty exposition in an abandoned warehouse, if it works, it works. These art galleries take this idea to new heights, providing a feast for the senses in some more-than-slightly-unusual venues.


Palms Casino Resort, Las Vegas

Palms Casino Resort certainly doesn't seem like the sort of place where you could see an art collection to rival some of the greatest galleries, but rather more a place to ponder over showdown rules or have a go on the fruit machines. As it happens, thanks to its $620 million renovation, it's both!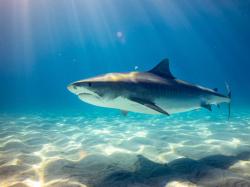 The resort has managed to acquire pieces by artists as renowned as Andy Warhol, Richard Prince and Jean-Michel Basquiat—artists who genuinely would not be out of place in the world's most well-thought-of contemporary galleries. The real show-stopping piece is in the center of the building's bar—the bar itself. Built around one of Damien Hirst's most famous sculptures, 'The Unknown (Explored, Explained Exploded)', a dissected shark floats in formaldehyde. It's worth remembering when ordering your drink that a similar (arguably lesser) piece sold for more than $15 million more than a decade ago. As if the bar weren't enough Hirst for you, the coaster and swizzle stick that are served in your drink have also been designed by the artist. If you're after seeing some of the big boys of modern art and want to have a spin on the roulette wheel simultaneously, then this is the place to do it.


König Galerie, London and Berlin

This fantastic modern gallery not only spans generations, but also (more recently) countries. The original KÖNIG GALERIE was founded in Berlin in 2002, but it has since moved house—and what a move! The new space is a stunning Brutalist church that went by the name of St. Agnes until plucky Berliner Johann König took it over and filled it with incredible artwork in 2015. The artwork here is largely from emerging artists, with a good range of German artists and plenty of international artists, too. Most of the artists work in an interdisciplinary way, utilizing various media to create fascinating works of art. The high ceilings and stark structure of the church make a wonderfully modern atmosphere for some of the more challenging and spectacular works.

Not satisfied with their incredible success in Germany, the KÖNIG GALERIE decided to open a new site in London. The KÖNIG GALERIE London takes up a truly bizarre space—an old carpark in Marylebone. The vision of the gallery's owner is clear as soon as the exhibitions are curated. What once would have seemed a totally incongruous place for a gallery comes to life in such a clear way. It takes a genius to make a carpark into an art gallery, and that's exactly what Johann König is.


Walls, Literally Everywhere in Bristol

For those who aren't necessarily in 'art circles', the idea of visiting a gallery can be a little intimidating. What, then, about taking a walking tour around a picturesque town in Southwest England? One of the most influential graffiti artists of our time decided to 'exhibit' some of his most famous works on the walls of the city of Bristol. The local council organized a walking tour that allows art fanatics to follow in Banksy's footsteps as they discover some of his most famous pieces.
The big pros of exhibiting in this guerrilla style are that the art is free for everybody to enjoy; and if it's a sunny day you can combine your gallery experience with a drink in a beer garden or a browse through the shops of the city's streets. Of course, the main downside to exhibiting in this way is that, occasionally, somebody feels the need to ruin it. Recently one of Banksy's pieces was defaced (which becomes an awful lot easier when you're not in a gallery space). It remains to be seen whether 'exhibiting' on private and public property will catch on. One thing is for sure though—it's a great, fun way to see some famous pieces.


Sponsored content

This story is part of our special report titled "Spring 2020." Want to read more? Here's the full list.
Comments on Facebook