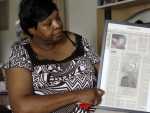 Eighteen transgender people have been slain so far this year in the U.S., according to the Human Rights Campaign.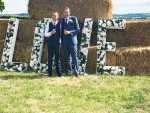 A letter declaring that it was the "consensus of the village" that a British man and his groom should celebrate their union elsewhere seems to have been the work of one "pathetic" individual - and it didn't sully the happy couple's day one bit.
Three couples planning to get married in Virginia have filed a federal lawsuit challenging a state requirement that they disclose their race on their marriage application.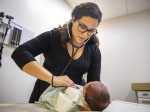 Doctors and public health experts warn of poor health and rising costs they say will come from sweeping Trump administration changes that would deny green cards to many immigrants who use Medicaid, as well as food stamps.
Ed Smart, the father of kidnapping survivor and activist Elizabeth Smart, has come out as gay.
Instead of taking a personal loan rejection personally, use it as motivation to build your credit and supplement your income so you win approval the next time you apply. Here's how to recover.
New numbers from Britains Office for National Statistics show that the trend of straights not marrying is increasing, even as more gays are saying "I Do."
School lunch menus already have Meatless Mondays and Taco Tuesdays. Now some may get Trade Mitigation Thursdays.
The Republican mayor of a small New Jersey town is coming under fire this week after vocalizing his opposition to a state law that requires middle schools and high schools to learn about LGBTQ history.
With a bit of planning, breakfast can be a great opportunity to get dairy, fiber, fruits and even vegetables into a child's diet. And it doesn't have to be complicated.