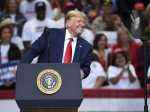 As President Donald Trump describes it, the U.S. swooped into an intractable situation in the Middle East, achieved an agreement within hours that had eluded the world for years and delivered a "great day for civilization." Not everyone bought it.
A new bulletproof memorial to Emmett Till was dedicated Saturday in Mississippi after previous historical markers were repeatedly vandalized. The brutal slaying of the 14-year-old black teenager helped spur the civil rights movement.
The USS Constitution has sailed in Boston Harbor to celebrate its 222nd birthday and the U.S. Navy's birthday.
Students at a Wisconsin high school skipped class Friday and marched through the streets of the state capital to protest the firing of a black security guard who was terminated for repeating a racial slur while telling a student not to call him that word.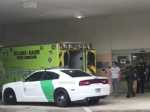 An armed Border Patrol agent roamed the hallways of an emergency room in Miami on a recent day as nurses wheeled stretchers and medical carts through the hospital and families waited for physicians to treat their loved ones.
After a police officer fatally shoots someone, it can take days or even weeks before the public or his supervisors hear the officer's version of what happened. In many states, that so-called cooling off period is carved out in state law or in a police de
None of these is legit, even though they were shared widely on social media. The Associated Press checked them out. Here are the real facts.
Five years ago, as a state champion soccer star in West Virginia, then-high school student Michael Martin came out with a homecoming slow dance with his boyfriend. Now, as a school board candidate, he's ready to work for all students..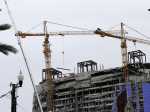 The city of New Orleans is preparing to explode two giant, badly damaged construction cranes that are towering over a partially collapsed hotel project at the edge of the French Quarter.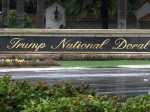 The White House said Thursday it has chosen President Donald Trump's golf resort in Miami as the site for next year's Group of Seven summit.