1 thru 10 of 6561 Stories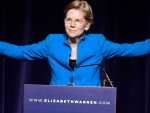 Sixty seconds for answers, a television audience of millions and, for some candidates, a first chance to introduce themselves to voters.
A sizable number of U.S. voters say they'd have some hesitancy about supporting an LGBT candidate for president, according to a new poll from The Associated Press-NORC Center for Public Affairs Research.
The large Democratic presidential field is diverse, but a new poll from The Associated Press-NORC Center for Public Affairs finds Democrats give a collective shrug to gender, race and age as factors they're considering when supporting a candidate.
Montana's House speaker and other Republican lawmakers are criticizing Democratic Gov. Steve Bullock for flying the gay pride rainbow flag instead of the state flag over the weekend.
Democratic presidential candidate Pete Buttigieg faced criticism Sunday from angry residents of South Bend, Indiana, at an emotional town hall meeting a week after a white police officer fatally shot a black man in the city where he is mayor.
The unwritten rules that have so far prevented the Democratic presidential contest from devolving into all-out conflict are about to be tested.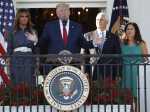 President Donald Trump says he hesitated when he was asked about backing Vice President Mike Pence if Pence runs for president in 2024 because the question caught him off-guard.
Press secretary Sarah Sanders seems to be in an enviable position as she leaves the White House for a possible run for governor in her home state of Arkansas.
On stage before a throng of party faithful in a key early primary state, Joe Biden's leading rivals for the 2020 Democratic presidential nomination sought Saturday to undercut the former vice president's argument that he's the ideal Democrat to oust Trump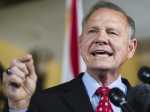 In a state that has long been reliably Republican, Roy Moore faces an uphill battle in winning over skeptical voters to take back the Alabama Senate seat he lost two years ago amid allegations of sexual misconduct involving teenage girls.
1 thru 10 of 6561 Stories