Hidden Figures
Taraji P. Henson stars in 'Hidden Figures (Source:Twentieth Century Fox)
In this time of racial tensions, widespread accusations of misogyny, and strife over who gets to use which restrooms, it's refreshing to go to the movies and see a film about a time when America strove for true greatness, international pre-eminence, and scientific primacy. A time when we were more united, less fragmented, and possessed of greater national purpose.
Of course, as "Hidden Figures," a movie set in the early 1960s, reminds us, that time was also -- like ours -- fraught with racism, sexism, and a fear about who might be using the women's bathroom. The difference? That sense of purpose I mentioned -- and men like Al Harrison (Kevin Costner), the guy in charge of a bullpen of brilliant minds at NASA, whose overriding exhortation to his underlings was to "look beyond the numbers" to arrive at new solutions to the technical and mathematical challenges surrounding the endeavor of putting astronauts in Earth orbit and, eventually, on the Moon.
That Harrison's motto -- an urging to "look beyond" -- applied not just to the rote process of crunching numbers but also the matters of whose skin had how much pigment, and what gender a mathematical whiz might happen to be, is hardly beside the point in this historical drama, which is equal parts true science and civil rights period piece. The film, directed and co-written by Theodore Melfi, is based on the nonfiction book by Margot Lee Shetterly.
Our hero here is a young woman named Katherine (Taraji P. Henson) whose capacity for calculation is phenomenal. So impressed are her childhood teachers that they practically order Katherine's parents to send her to a better school. Years later, Katherine and two other brilliant women -- Dorothy (Octavia Spencer) and Mary (Janelle MonŠe) -- work at Langley Memorial Aeronautical Laboratory in Virginia. They're part of a brain trust of female "computers," tasked with calculating various problems. When the all-male, all-white Flight Research Division needs someone able to do some specialized, and very difficult, calculations, Katherine is transferred.
This film will astonish anyone not old enough to remember how deeply racist much of the nation was half a century ago (and remains so to this day, as recent developments have sadly illustrated). The moment Katherine walks into the room, the white guys all around her look stricken; her mere presence is an affront in a culture where whites and blacks are kept segregated. When Katherine, absorbed in an equation, unthinkingly fills a cup of coffee from the common urn, the looks on the faces of her new colleagues give whole new meaning to the lovely contemporary neologism "butthurt." There's just no other word for the expressions of shock, outrage, and affront the men wear. Their shock is so deep and primal as to be shocking to a modern audience.
Even among this overtly bigoted crew, one man stands out; and naturally Katherine ends up working closely with him. His name is Paul Stafford (Jim Parsons), and his unease and resentment toward Dorothy barely diminishes even as he comes to realize just how bright she is and how valuable her contributions are to the group.
Dorothy, meantime, has to deal with an officious white female supervisor named Vivian (Kirsten Dunst), who treats her with thinly disguised dismissiveness. In one delicious scene, after Costner's exasperated Harrison declares that there will be no more restroom segregation -- "Here at NASA we all pee the same color!" -- the two women, having sparred over Dorothy being given more responsibility without a corresponding rise in pay or even a more appropriate job title, find themselves sharing the women's room. What better place for a little female bonding? Vivian offers some trite expression to the effect that she's not really a racist; Dorothy graciously accepts her at her word, saying, "I think you even believe it."
Almost as bad are the reactions of the black men the women have to contend with. Mary is a gifted engineer -- but she'll never achieve that job title in Virginia in 1961, not without seriously challenging the status quo. Her own husband, Levi (Aldis Hodge) -- a civil rights firebrand -- expresses skepticism that her goal is realistic or even worthy. As for Dorothy's new suitor -- a career military man named Jim Johnson (Mahershala Ali) -- he can hardly believe women are capable of such "taxing" work as higher mathematics. Dorothy's crisp takedown of his ignorance and sexism is priceless.
Eventually, problems racial, professional, and mathematical are surmounted. This film is so expertly put together that you almost miss its factory-perfect formulations, which is not a criticism. Movies have to make a certain kind of story sense; when based on true events, that synthesis of narrative contour and historical fidelity can be tricky at best, if not downright impossible, and this film pulls it off on every level.
All of which leaves us walking out of the theater and thinking, "What the hell happened?" Yes, America -- for all its flaws -- was great once, or on its way to it. So where are we now? Still on our way? Or have we taken a hopeless wrong turn? Sometimes a look back can help orient you as you progress forward. This is the sort of movie that might have just such a salutary effect.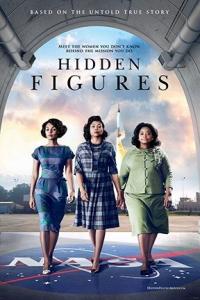 Info
Cast
Katherine Johnson :: Taraji Henson
Dorothy Vaughan :: Octavia Spencer
Mary Jackson :: Janelle Mon√°e
Al Harrison :: Kevin Costner
Jim Johnson :: Mahershala Ali
Vivian Mitchell :: Kirsten Dunst
Paul Stafford :: Jim Parsons
Ruth/Co-Producer :: Kimberly Quinn
John Glenn :: Glen Powell
Levi Jackson :: Aldis Hodge
Navy Officer :: Bob Jennings

Crew
Director :: Theodore Melfi
Screenwriter :: Allison Schroeder
Screenwriter :: Theodore Melfi
Producer :: Donna Gigliotti
Producer :: Peter Chernin
Producer :: Jenno Topping
Producer :: Pharrell Williams
Producer :: Theodore Melfi
Executive Producer :: Jamal Daniel
Executive Producer :: Renee Witt
Executive Producer :: Ivana Lombardi
Executive Producer :: Mimi Valdés
Executive Producer :: Kevin Halloran
Executive Producer :: Margot Shetterly
Cinematographer :: Mandy Walker
Film Editor :: Peter Teschner
Original Music :: Hans Zimmer
Original Music :: Pharrell Williams
Original Music :: Benjamin Wallfisch
Production Design :: Wynn Thomas
Costume Designer :: Renée Kalfus

×
Related Story
Read More »
Kilian Melloy serves as EDGE Media Network's Associate Arts Editor and Staff Contributor. His professional memberships include the National Lesbian & Gay Journalists Association, the Boston Online Film Critics Association, The Gay and Lesbian Entertainment Critics Association, and the Boston Theater Critics Association's Elliot Norton Awards Committee.