1 thru 15 of 7381 Stories
The call came on a Saturday in July delivering grim news: Many of the computer systems serving the government of LaPorte County, Indiana, had been taken hostage with ransomware. The hackers demanded $250,000.
The Navy is updating its guidelines to encourage pilots to more thoroughly report what they see, and investigators have been traveling to bases to talk to aviators.
In a new video released by intomore, four older gay men try Grindr for the first time. From setting up their profiles to exploring nearby matches, watch these 65 and ups learn the wild world of Grindr...
Facebook said Friday that it has suspended "tens of thousands" of apps made by about 400 developers as part of an investigation following the Cambridge Analytica scandal.
Rather than moving users' personal data from properties such as WhatsApp and Instagram to the core Facebook platform, the company should put a wall around the services or, better yet, sell them off, a conservative lawmaker said he told Zuckerberg.
Most Americans are at least somewhat confident that the world will step up in its fight against global warming — but there are limits to their optimism.
Walgreens and a Google affiliate are testing drone deliveries that can put drugstore products on customer doorsteps minutes after being ordered.
Podcasts are exploding and the world of theater isn't immune. Now comes a digital hub that pulls together a lot of that theater talk — the Broadway Podcast Network.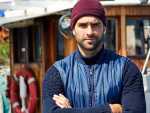 Fishermen insisted Monday to a congressional subcommittee looking at offshore wind energy that they be consulted when crucial decisions are being made on the development of such projects.
A whistleblower's complaint shows that Facebook has inadvertently provided two extremist groups with a networking and recruitment tool by producing dozens of pages in their names.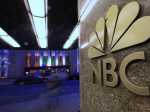 Comcast's NBCUniversal said Tuesday that its upcoming streaming service will be called Peacock, in an homage to NBC's logo. It will become the home for some of the company's most popular shows, including "Parks and Recreation" and "The Office."
Long before President Donald Trump threatened to cut off Huawei's access to U.S. technology, the Chinese telecom equipment maker was pouring money into research that reduces its need for American suppliers.
Activists are using virtual reality technology to focus on areas of the Navajo Nation affected by uranium contamination.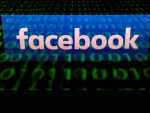 Facebook is trying to coax "news deserts" into bloom with the second major expansion of a tool that exposes people to more local news and information. But the social network confesses that it still has a lot to learn.
It took 22 years, but a missing man's remains were finally found thanks to someone who zoomed in on his former Florida neighborhood with Google satellite images and noticed a car submerged in a lake, authorities said.
1 thru 15 of 7381 Stories