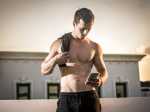 A new app, BitterWorld, is designed to help users relieve their frustration from the disappointments associated with mediocre products, services, experiences, and relationships.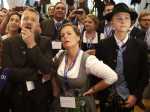 Far-right groups engaged in concerted social media campaigns to influence last year's election in the German state of Bavaria by promoting the Alternative for Germany party and smearing its opponents, according to a study published Friday.
A report says Facebook and the Federal Trade Commission are negotiating a "multibillion dollar" fine for the social network's privacy lapses.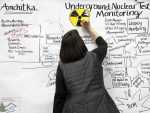 The latest round of testing on Alaska's remote Amchitka Island found no radioactive material has leaked from locations where the federal government conducted underground nuclear tests there decades ago, a federal official said Tuesday.
Democratic National Committee Chairman Tom Perez is declaring a major victory ahead of the 2020 presidential election, with the help of one of his most well-known predecessors.
A new piece from the New York Times looks at the subscription service OnlyFans and speaks with Matthew Camp, a popular 34-year-old go-go dancer from New York who found success on the platform.
With their $26.5 billion merger hanging in the balance, top executives of T-Mobile and Sprint are taking their case to Congress, arguing that joining their companies won't hurt competition or jack up consumer prices for wireless service.
From the Drudge Report to The New York Times, sex robots are rapidly becoming a part of the national conversation about the future of sex and relationships.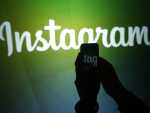 An Instagram account that published comic strips depicting the struggles of gay Muslims in Indonesia has disappeared from the site following a frenzy of moral outrage online in the world's biggest Muslim nation.
The U.S. military wants to expand its use of artificial intelligence in warfare, but says it will take care to deploy the technology in accordance with the nation's values.