Consumers can pursue a lawsuit complaining that iPhone apps cost too much, the Supreme Court ruled on Monday, adding to Apple's woes that already include falling iPhone sales and a European investigation.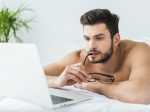 Manipulation through behavioral psychology techniques can occur quietly and leave little trace. If we don't establish rules of the road now, it'll be much harder to detect and stop later.
San Francisco is on track to become the first U.S. city to ban the use of facial recognition by police and other city agencies, reflecting a growing backlash against a technology that's creeping into airports, and motor vehicle departments.
Costs for cable and video services like Netflix are rising. One alternative is a free service such as Pluto, Tubi or Popcornflix. They have ads and stream shows and movies that tend to be older, like the original "Roseanne" or "Fight Club."
Former Army intelligence analyst Chelsea Manning says she'll refuse to testify on Thursday before a second grand jury investigating WikiLeaks. But if a judge finds her in contempt of court again, she could wind up back in jail.
Facebook CEO Mark Zuckerberg is meeting French President Emmanuel Macron as the tech giant and France try to pioneer ways of fighting hate speech and violent extremism online.
Billionaire Richard Branson is moving Virgin Galactic's winged passenger rocket and more than 100 employees from California to a remote commercial launch and landing facility in southern New Mexico, bringing his space-tourism dream closer to reality.
The question comes up over and over, with extremist material, hate speech, election meddling and privacy invasions. Why can't Facebook just fix it?
Buffalo Public Schools officials say it only makes sense for the youngsters who have grown up with technology to be part of the upkeep of the district's thousands of iPads and laptops used every day. Students, in turn, hone practical skills.
A former Louisiana State University student charged in the hazing death of a fraternity pledge is accused of deleting hundreds of files from his cellphone just before authorities could search it.