Gay News: The Latest
A gay NYC man recounts being propositioned on the street by a stranger who then subjected him to a brutal attack and robbery.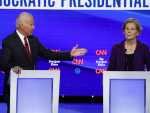 Voters got a better look at Democrats' health care priorities on Tuesday, as 12 of the leading candidates vowed to codify abortion access, threatened to jail opioid company executives and added a few more details to their health plans.
The newest installment in the "Matrix" franchise is getting another boost of star power: Neil Patrick Harris is joining the cast of the upcoming sci-fi film.
A newly-released trailer for the eleventh and final season of "Will & Grace" spills some pretty hot tea with the revolution that one of the main characters is expecting a bundle of joy.
Under the Affordable Care Act, nonprofit hospitals are required to provide free or discounted care to patients of meager incomes — or risk losing their tax-exempt status. These price breaks can help people avoid financial catastrophe.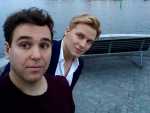 Ronan Farrow is engaged to his partner Jon Lovett and popped the question by sneaking it into a draft of his new book "Catch and Kill."
Gina Rodriguez has apologized for singing along on her Instagram story to a Fugees verse that includes the N-word.
A dozen Democratic presidential candidates participated in a spirited debate over health care, taxes, gun control and impeachment. Takeaways from the three-hour forum in Westerville, Ohio.
The impeachment inquiry is revealing vivid new details about the high-level unease over President Donald Trump's actions toward Ukraine and those of his personal lawyer Rudy Giuliani as the swift-moving probe by House Democrats shows no signs of easing.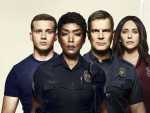 ABC's sophomore drama "A Million Little Things," reality show "Shark Tank" and the Fox first-responders drama "9-1-1" have something in common that they can take pride in.
Actresses Rita Moreno and Gina Torres and Olympic gymnast Laurie Hernandez have been named grand marshals of the 2020 Rose Parade.
Angelina Jolie returns to magical form in Disney's "Maleficent: Mistress of Evil" the second film in the franchise that shifts the spotlight to one of the most notorious villains in fairyland and reveals a heart of gold!
A dozen Democrats seeking the presidency tussled Tuesday night in a debate packed with policy, flubbing some details in the process.

The western Joshua tree needs protection under the California Endangered Species Act because of threats from climate change and habitat destruction, the Center for Biological Diversity said in a petition Tuesday.

In today's world of online shopping, have you ever made a purchase you regret?

General Motors CEO Mary Barra joined negotiators at the bargaining table, an indication that a deal may be near to end a monthlong strike by the United Auto Workers union that has paralyzed the company's factories.
From leaving the oven on overnight to forgetting a crucial ingredient in a meal or using salt instead of sugar, more than six in 10 Americans have experienced a cooking catastrophe.
Voters are more concerned with how much they have to pay for medical care, like prescription drugs, but whose plan is most comprehensive?
Romania's autumn fairs are a loud, colorful reminder that summer has come to an end. And for many families in poorer areas of the country, they are one of the few affordable events of the year.
The Gayborhood was all a flutter with their annual Outfest celebration! With over 55,000 people in attendance, vendors and sponsors lined along the streets, performers on stage, and the award presentations, a fabulous day was had by all.