Gay News: The Latest
Swedish Electro Pop duo Icona Pop, whose breakout hit "I Love It" (featuring Charli XCX) topped charts around the world in 2013, will perform as the headlining act at Miami Beach Pride.
Truly Fabu won Miss Gay New York America and Pattaya Hart won first alternate. They are both now qualified to compete this coming October for the title of Miss Gay America 2020.
Medicines proven to treat opioid addiction remain vastly underused in the U.S., the nation's top medical advisers said earlier this week.
An exhibition of art about Michael Jackson is opening in Germany amid fresh controversy over the singer's alleged abuse of children.
David Letterman says he stuck around on network television about 10 years too long.
America is waiting for special counsel Robert Mueller's report. But anyone looking for a grand narrative on President Donald Trump, Russian election interference and all the juicy details uncovered over the past 22 months could end up disappointed.
Not long after her split up from fiancé Christian Carino, Lady Gaga is getting close to actor Jeremy Renner, according to a report from Us Weekly.
Good news and bad news for fans of "Schitt's Creek."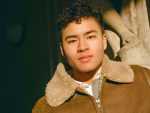 Marvel may still be looking for the actor who's going to play its first openly gay super-powered crime fighter, but DC has taken the step of hiring openly trans actor Chella Man for the role of bisexual superhero Jericho on "Titans."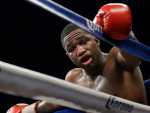 The online feud between pro boxer Adrien Broner and social media personality Andrew C. Caldwell escalated with an Instagram tantrum from Broner that was chock-full of racial and homophobic expletives.

Tax records show that the foundation associated with fast food chain Chick-fil-a, which has in the past expressed opposition to marriage equality, has donated to several anti-LGBTQ groups.

It's official: André Aciman formally announced this week that he is working on a follow up to his 2007 gay coming-of-age novel "Call Me By Your Name," which was turned into a film in 2017.
Prime Minister Jacinda Ardern announced an immediate ban Thursday on sales of "military-style" semi-automatic and automatic weapons like the ones used in the attacks on two mosques in Christchurch that killed 50 worshippers.
If you're trying to be more eco-friendly at home, should you use your kitchen garbage disposal? It depends.
If you're hoping to reduce household food waste, experts say there are two key things to do: Eat what you have, and buy only what you need.
Carvana (NYSE: CVNA), a leading e-commerce platform for buying and selling used cars, unveiled its newest Car Vending Machine today in Pittsburgh.
Labrador retrievers aren't letting go of their hold on U.S. dog lovers, but German shorthaired pointers are tugging on the top ranks of doggy popularity.
It's only 15 minutes, but this major burn includes narrow press ups, mountain climbers with lateral moves and more thanks to Joe Wicks, aka The Body Coach.

Located northeast of Quebec City along the St. Lawrence River, the Charlevoix Flavor Trail features more than four dozen local growers, producers and restaurateurs in an area known as a rural vacation spot for the wealthy in the early 20th century.
Saturday night, the Washington Heights neighborhood held their new weekly LGBT all-inclusive party with pop, urban and Latin mix beats by DJ Nesto who kept the crowd dancing all night long.