Gay News: The Latest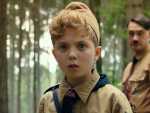 Taika Waititi's Nazi Germany-set satire "Jojo Rabbit" won the People's Choice award Sunday at the Toronto International Film Festival, a prize that has historically been one of the most ironclad predicators of Academy Awards chances.
It wasn't quite enough to take down Pennywise the clown, but Jennifer Lopez and the scheming strippers of "Hustlers" topped even the high expectations they brought to the weekend box office.
At least three Democratic presidential candidates are calling for the impeachment of Supreme Court Justice Brett Kavanaugh in the face of a new, uninvestigated, allegation of sexual impropriety when he was in college.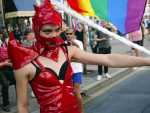 Police in Serbia briefly clashed with far-right supporters who tried to prevent a gay pride parade attended by the country's openly gay prime minister on Sunday.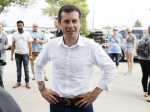 Pete Buttigieg would like to turn the fight for the 2020 Democratic presidential nomination into a contest about generational change. But there's one looming problem: He has yet to win over his own.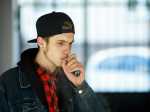 Many people don't know what is contained in these vaping devices, what the reported health effects actually mean, and, most importantly, why all of this developed so quickly, considering that e-cigarettes have only been popular for fewer than 10 years.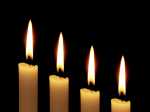 Florida sheriff's deputies are investigating the slaying of a transgender woman whose body was found in her burning car.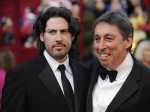 The upcoming "Ghostbuster" sequel will focus on the descendants of the original ghost-catchers who rushed around New York City in proton packs and jumpsuits.
U.S. Supreme Court Justice Sonia Sotomayor, actress Jane Fonda and attorney Gloria Allred are among the latest inductees at the National Women's Hall of Fame.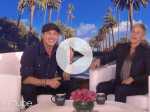 Brad Pitt stopped by "The Ellen DeGeneres Show" this week to promote his new film "Ad Astra" but the two revealed they have something in common: They share an ex!
Less than 14 months before Election Day, the president's team is banking his reelection hopes on identifying and bringing to the polls hundreds of thousands of Trump supporters and people in closely contested states who didn't vote in 2016.

Be charmed by this French tale of speedo-clad swimmers who just want to win.
The Federal Reserve and the European Central Bank are struggling mightily to invigorate their economies at a time when growth is slowing, governments remain on the sidelines and the banks' usual stimulative tools appear less effective than in the past.
Facebook is trying to coax "news deserts" into bloom with the second major expansion of a tool that exposes people to more local news and information. But the social network confesses that it still has a lot to learn.
Emory University medical fellow Dr. Nicole Herbst was shocked when she saw three patients who came in with abnormal results from chest CT scans they had bought on Groupon.
Activists blocked the main entrance to the Frankfurt Motor Show on Sunday in a protest against what they call the "climate and environment destroyers" produced by the auto industry.
Ever treated yourself to breakfast in the morning and then a few hours later thought, "I think I'll have breakfast again?" It's more common than you think.
Harry Potter author J.K. Rowling has made a substantial donation for research into the treatment of multiple sclerosis at a center named after her late mother.
In addition to 360 days of sunshine per year, Palm Springs is also the epicenter for a long history of culture and architectural wonders. As the temperatures begin to temper this fall, there's no better time to explore Palm Springs' iconic offerings.
Snctm introduces its first-ever Masquerade party in Miami, expanding the members-only erotic brand's reach during premier art exhibit festival Art Basel Miami Beach, December 6th.