Gay News: The Latest
Barbra Streisand elaborated Saturday on her highly criticized remarks about Michael Jackson, saying that she feels "nothing but sympathy" for the men accusing the late star of sexually abusing them.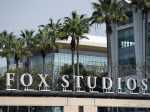 When the Walt Disney Co.'s $71.3 billion acquisition of Fox was completed at 12:02 a.m. Wednesday, the storied lot — the birthplace of CinemaScope, "The Sound of Music" and "Titanic" — no longer housed one of the six major studios.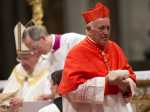 Pope Francis on Saturday replaced Cardinal Ricardo Ezzati, the embattled archbishop of Santiago, Chile, after he became embroiled in the country's spiraling sex abuse and cover-up scandal.
Now numbering more than 60, fellowship programs offer physicians a year or two of postgraduate training in clinics and hospitals where they learn evidence-based approaches for treating addiction.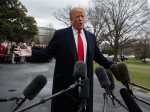 Special counsel Robert Mueller closed his long and contentious Russia investigation with no new charges, ending the probe that has cast a dark shadow over Donald Trump's presidency.
CNN's Dana Bash is learning the perils of doing personality profiles in a political city that's always on a war footing.
Within minutes of receiving notification that special counsel Robert Mueller had turned over his report on the Russia investigation, congressional Democrats were calling for the report to be fully released, including the underlying evidence.
Adult film star Stormy Daniels briefly appeared at the Illinois Capitol on Friday to protest the state's tax on strip clubs.
For Sean Hannity, the "witch hunt" was finally over. Rachel Maddow considered it the start of something.
Ryan Murphy's first Netflix show "The Politician" gets a release date and synopsis.
Exceptional performances, supported by an ensemble that collectively exudes scintillating swagger, are nothing short of electric. You don't want to miss these men of Motown.
ABC is giving "The Conners" another go.

British Prime Minister Theresa May is easing away from plans to hold a third vote on her troubled Brexit withdrawal plan as protesters gathered in central London on Saturday to demand a second referendum.
Facebook left hundreds of millions of user passwords readable by its employees for years, the company acknowledged Thursday after a security researcher exposed the lapse.
The U.S. government claimed that ditching paper medical charts for electronic records would make health care better, safer and cheaper. Ten years and $36 billion later, the digital revolution has gone awry.
A trash truck driver who had marijuana in his system likely caused a fatal collision last year with an Amtrak train that was carrying Republican lawmakers, federal investigators concluded Thursday.

Levi Strauss & Co. is going back to the public markets after 34 years. Here are milestones of this iconic brand whose roots date back to 1853 when its founder Levi Strauss opened his first dry good business.
"Game of Thrones" actress Emilia Clarke revealed Thursday that she has had two life-threatening aneurysms, and two brain surgeries, since the show began.
A Southern California city overwhelmed by throngs of visitors seeking out a rare wildflower bloom says it has a parking plan.
Truly Fabu won Miss Gay New York America and Pattaya Hart won first alternate. They are both now qualified to compete this coming October for the title of Miss Gay America 2020.